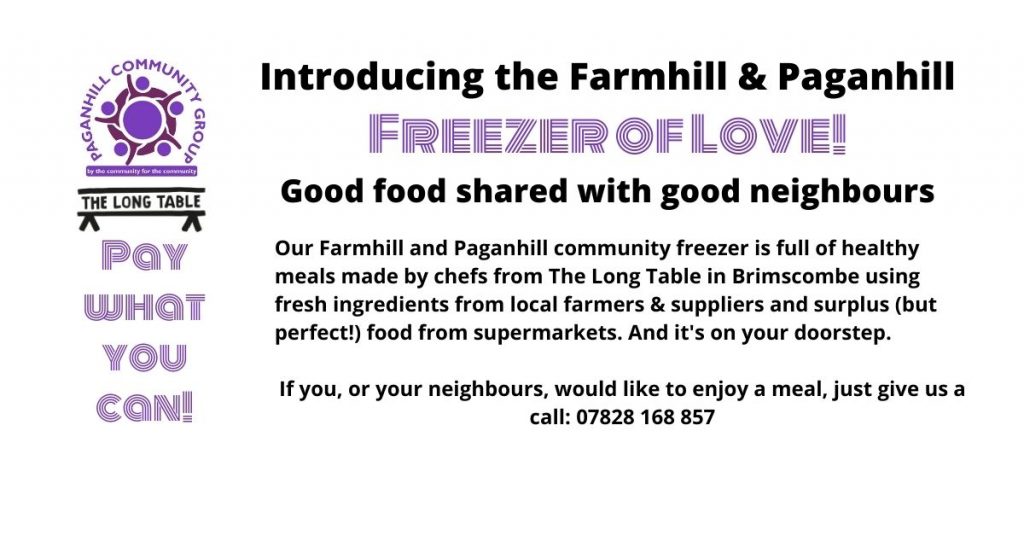 Find out more about how we are sharing good food with good neighbours
Paganhill Community Group (PCG) was established in 2017. Our ethos, simply, is to help each other out and to look after our neighbours in Paganhill and Farmhill. We are now a Community Interest Group.
We are proud to have around 40 local people lending a hand in their spare time. None of us are paid. Find out how you can join us, or let us know if you need a little help…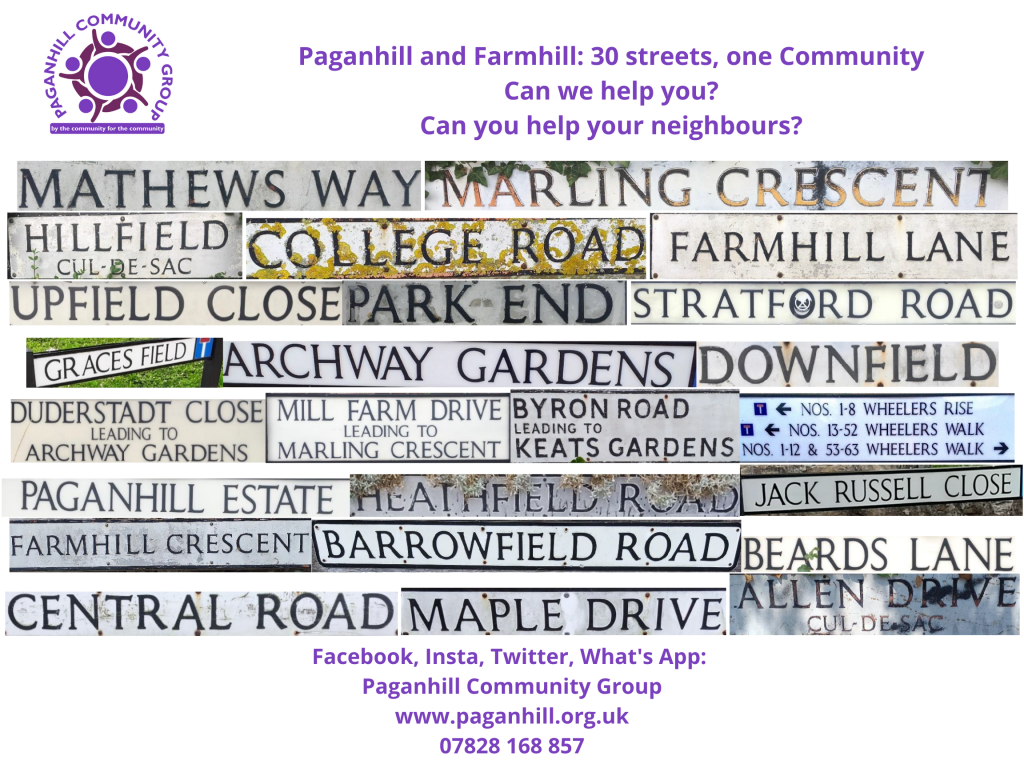 Projects
Some of our members have started projects which welcome new helpers and invite you to get involved or start your own project. If you have a great idea to make life better for your neighbours, just talk to us about it and we could help you get started.
Lend a Hand
If you would like to help out with one of our projects or have an idea for a project of your own, please get in touch and tell us all about it. You can also fill in this form: Offer to Help
Need Some Help?
If you think we might be able to help, let us know by giving us a call or dropping us an email or fill in this form: Ask for Help