Covid-19 has put huge pressure on people with the least resilience. Food and fuel poverty is growing in our community. We are at the coal face and can help – with your support. Please go to our Go Fund Me page. Even a fiver will be very welcome.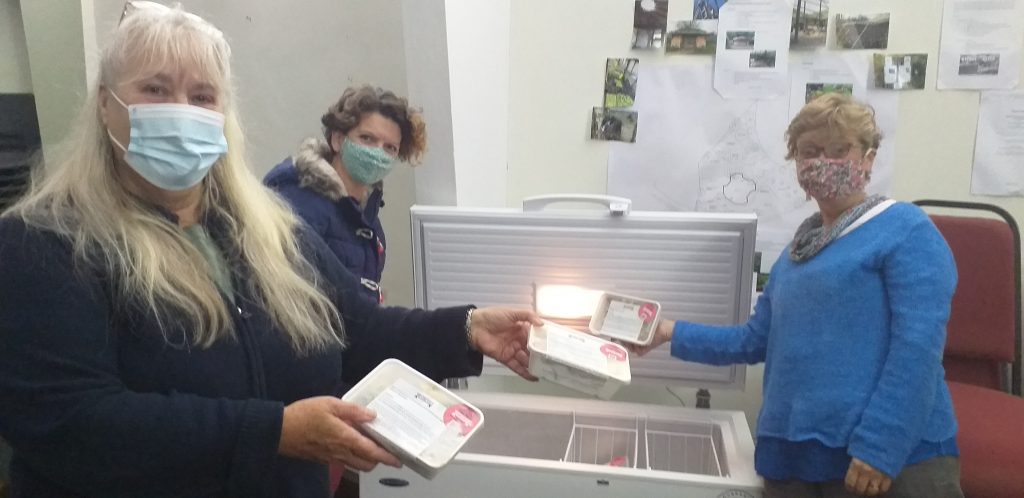 Help us to help our neighbours in Farmhill and Paganhill who may be struggling to put good food on the table, or facing mental health challenges, or may have to choose between heating and eating this winter.
Paganhill Community Group brings together local people who want to help each other, offering their time and skills as volunteers.
But as well as people's time, we do need money.
We have a small emergency fund for people facing dire straits who may have fallen through the system, and we like to be able to reimburse our helpers for things like printing posters and petrol money for collecting prescriptions and shopping for people isolating at home.
We started a successful free Bus Stop shop opposite the Arch in Farmhill Lane where food was donated and shared freely. Books, children's puzzles and toiletries were also available.
Now we have started our own community food hub, with a 'Freezer of Love' filled with frozen ready-meals supplied by The Long Table and distributed on a 'pay as you feel' basis and we're creating a community fridge and larder for essentials heading into winter.
We are recognised as an effective community group by Stroud District Council, Stroud Town Council, Stroud Foodbank, The Long Table food initiative and support agencies. We have received small grants, for which we are grateful, but we need your help too.
Please help us to continue to help our community.