The Paganhill Community Group is based at The Octagon Community Hub, Farmhill Lane, Stroud GL5 4BZ (Map). During normal working hours, you can contact us on 07828 168 857. Otherwise, please feel free to email us on info@paganhill.org.uk.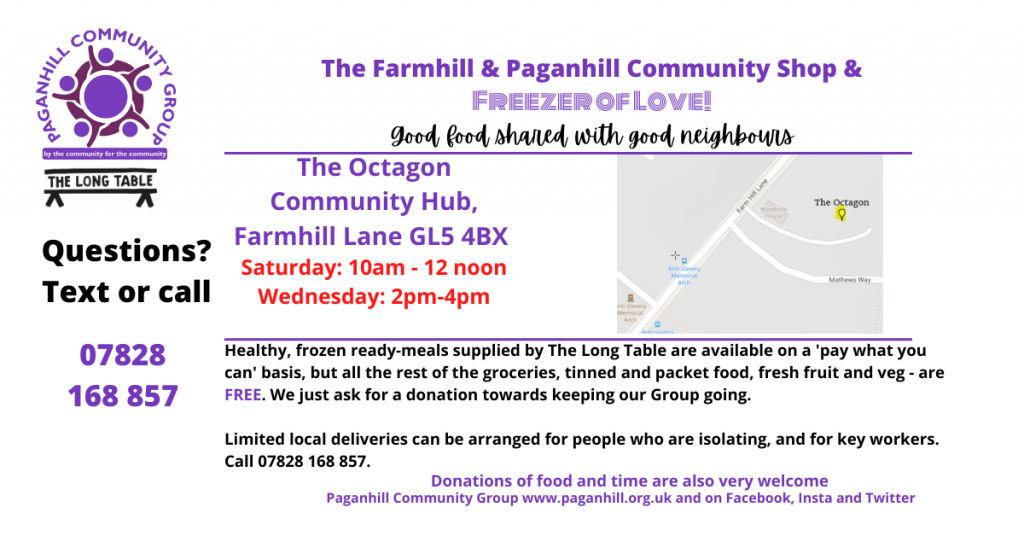 Please join us!
Please fill in this form whether you want to find out how to join our growing group of local people willing to help out in our communities, or if you need a little help yourself, or you know someone who might appreciate some support.
If urgent, during the week, in normal working hours, please call us on 07828 168 857. We are all volunteers.