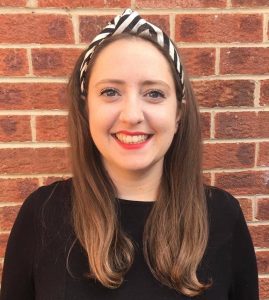 The Directors of Paganhill Community Group Community Interest Company have recruited the Group's first paid Community Hub Manager for Farmhill and Paganhill, Laurie Davies! A grant to fund a 20-hour-a-week post for two years was match funded by Stroud District Council and Gloucestershire County Council Public Health.
Laurie has joined at a key time; The Octagon off Farmhill Lane will be opening up as a Community Hub with a range of activities, some still in the planning stage and, most importantly, a Big Survey being organised with the help of Stroud Town Council and the University of Gloucestershire.
Laurie will be based in The Octagon Community Hub and will also be out and about in Farmhill and Paganhill to hear residents' ideas and signpost any help or support needed.
Her appointment is a welcome relief for PCG Chair, Jaqui Smith and her fellow Directors of the Paganhill Community Group CIC – Sally-Anne Wherry and Haydn Sutton, as Laurie will take on a lot of the day-to-day work in the community off their shoulders.
Laurie says: "I am so excited to start my role, learn more about the local community, meet as many of you as possible and start the hard work needed to build upon the amazing work and commitment that has taken place to make Paganhill Community Group the amazing community asset that it is.
"I have worked as a Project Coordinator for Gloucestershire Community Foundation, as a Senior Caseworker for David Drew when he was our MP and I worked in Bristol as a Project Coordinator for a youth charity helping young people set up their own community-focused social action projects.
"I have also been on the Stroud Town Council for five years and I was recently elected as District Councillor for the area I live in, often known as the 'top of town'."
Laurie grew up in Stroud and went to Archway School. She left the area at 19 but came back seven years ago to raise her son.
Contact Laurie on 07828 168857 or email laurie@paganhill.org.uk if you want to chat or are interested in helping with our survey.